The Vice Presidential candidate of the Peoples Democratic Party, Mr. Peter Obi, on Saturday 10 November asked Gov. Nasir El Rufai of Kaduna State to stop making inflammatory statements that could incite hate amongst Nigerians.
Obi was reacting to El Rufai's tweet that he, Obi, is "a tribal bigot."
El Rufai had tweeted that Obi stopped him from moving around Anambra State during the governorship election in the State in 2010.
Peter Obi is a tribal bigot. He was widely quoted on national television that the SSS was right to detain me for 48 hours in an hotel in 2014 on the grounds that "El-Rufai has no business being in Anambra State as it is not Katsina State"! I sued the SSS and awarded N4m damages. https://t.co/1BIG9WJpAJ

— Nasir Ahmad El-Rufai (@elrufai) November 9, 2018
But Obi while answering questions from journalists on the matter at a youth programme in Nnewi, Anambra State, said he was shocked to read such an outburst of hate from El Rufai, especially when "the statement came unprovoked".
He said, "This is suggesting that it was what he sat down to think of rather than thinking about how to solve the many problems plaguing the country.
"What His Excellency, Gov. Nasir Ahmad El Rufai said about me has been brought to my attention. I believe that as we grow older and are saddled with more responsibilities, we are expected to become circumspect in our thinking and avoid recklessness in our speeches and utterances.
"How does the circumstance he referred to relate to bigotry to warrant such a label?
"All I do for people like El Rufai is to pray for them and encourage them to concentrate on doing those things that will better the lots of Nigerians rather than engage in hate speeches that will divide and destroy the country.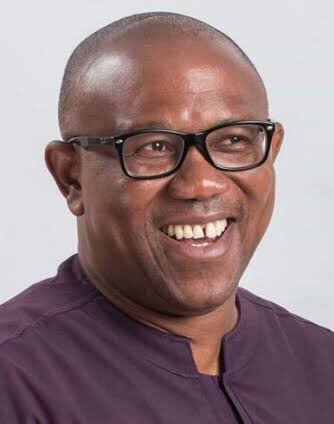 "At this difficult times in our country, when thousands of our brothers and sisters across ethnic divide are killed all over the country, including innocent citizens in Kaduna state; millions of our children from all the parts of the country are out of school; millions of Nigerian youths from all the parts of the country are without jobs, our pre-occupation, especially among those that are in government should not be making reckless speeches.
"What our leaders should be doing today is seeking solutions to the numerous problems of our dear country.
"I am aware that during  the said election he referred to, security agents merely  restricted his movement  because he had no business being in Anambra as I would not have been in Kaduna on an election day."
The former governor advised Nigerians, especially those in positions of authority, to avoid what he called "the dominance of the vice of hate" over the virtues of love in whatever they do.
Earlier, Nasir El Rufai had come under heavy hammer on twitter for his comments. The main opposition Peoples Democratic Party drew El Rufai's attention to the myriad of problems unsolved by the administration of APC both at the federal and State levels, tweeting alongside images of dead bodies of innocent Nigerians as a reminder of the failings of government to secure citizens.
Instead of fixating on our party and the soaring popularity of our Presidential candidate, @atiku we expect @elrufai to show remorse that he was part of those who brought in the @MBuhari administration, which has inflicted so much pain on Nigerians in the last 3 and 1/2;years. pic.twitter.com/yZ3RBnAxuX

— Official PDP Nigeria (@OfficialPDPNig) November 10, 2018
Reno Omokri, the popular Nigerian U.S. pastor who often comments on Nigeria's political affairs, mocked El Rufai, suggesting his name was merely a disarrangement of the word FAILURE.
.@elrufai, just as your name consists of the same letters that spell failure, so will this your latest lie against @PeterGregoryObi end up in failure. You that are presenting a Muslim-Muslim ticket in a religiously sensitive state like Kaduna have the guts to call Obi a bigot pic.twitter.com/VA1EySfLXn

— Reno Omokri (@renoomokri) November 9, 2018
One social media user, Callo, dug out a 2012 tweet, where El Rufai, a Fulani, was threatening consequences for any assault on the Fulani people, rather than against all fellow Nigerians of whatever ethnic grouping.
That is the senseless tweet remorseless bigot El-Rufai tweeted in July 2012 from his high horse, whilst drunk on his ethnicity. He doesn't care about aftermath and repercussion of his moronic and devious and publicity seeking actions. Buhari won't rule forever. APC is finished. pic.twitter.com/f5tqZRY93f

— ≋ A B ≋ (@AgorasBlog) November 10, 2018
Senator Shehu Sani, PRP, representing Kaduna Central, not to be left out, blasted Gov. El Rufai even further,
An ethnic bigot is a lesser evil than a divisively religious one. pic.twitter.com/dMek6GMGBA

— Senator Shehu Sani (@ShehuSani) November 9, 2018