The young teenage girl, Ochanya Ogbanje, who died on October 17 after being  allegedly raped by her aunt's husband and son, Andrew and Victor Ogbuja, over a period of time, has been buried.
She was buried on Friday 2 November at her hometown, Ogene-Amejo, Okpokwu Local Government Area of Benue State, amidst tears and grief.
The 13-year-old died of complications from Vesicovaginal Fistula – VVF, (a condition which can lead to continuous involuntary discharge of urine) resulting from multiple sexual assaults she endured for three years – an incident that sparked outrage and calls for those responsible to be brought to justice.
She was a Junior Secondary School 1 student of the Federal Government College, Gboko, Benue State, at the time of her death.
The men at the center of it all is her aunt's husband, Andrew Ogbuja and son, Victor Inalegwu Ogbuja who were said to have turned the teenage girl into a sex machine since  age 8. Andrew is a lecturer with Benue State Polytechnic Ugbokolo and Head of Department, Catering and Hotel Management, while his son Victor is a final year student of Animal Production at the Federal University of Agriculture, Makurdi.
Little Ochanya was living with her family at Ogene-Amejo until 2013 at age 8 when her quest for education necessitated her relocation to Ugbokolo where she lived with her mother's sister. Shortly after her arrival in her new home, the story alleged, Victor started abusing her sexually. The disgusting deed was discovered by Victor's sister who promptly reported the matter to their father, Andrew Ogbuja.
But the 52-year-old Andrew, a Knight of St. Lumumba soon joined in the heinous act. Father and son took turns to rape and sodomize their victim, the story goes, and to ensure compliance allegedly fed Ochanya with drugs and threatened her life if she revealed the  escapades.
As the late teenager, free from home, nursed herself in a hospital after becoming sick, she was said to have confided in some persons at the hospital. It is unclear what role Ochanya's aunt or the hospital authorities played, but one Evangelist Enuma Soo was the one who drew the attention of the deceased's mother to the developments, then the matter went public.
In court, an Upper Area Court in Makurdi remanded Andrew in prison custody for criminal conspiracy, rape and culpable homicide, after several amendment to the charges but was later granted bail by the judge. Andrew's son, Victor, is still at large. The case has been  adjourned to November 29 for further mention.
Rights Groups Demand For Justice
From Imo, Lagos, Abuja, Plateau States and all over the country, anger and outrage greeted the news of Ochanya's ordeal and eventual death. In Nigeria, cases of pervasive sexual behaviour including rape, and particularly of the incestuous type are either on the rise or is being unmasked more necessitating calls for stiffer penalties and societies reassessment of its falling values to stem the tide.
Women groups and civil society organizations have launched a wave of campaigns and protests demanding for justice, many carry placards with inscriptions, "WE ARE ALL OCHANYA, "DON'T KILL THIS CASE", others going far, "HANG THE CRIMINALS". In Imo State, an activist Mrs. Chiwendu Anozie of Alliances for Africa insisted that anything outside of "consensual sex" was "rape and punishable under Sections 97 and 284 of the Penal Code of Benue State 2004 and according to the Child Rights Act, offenders are liable to life imprisonment".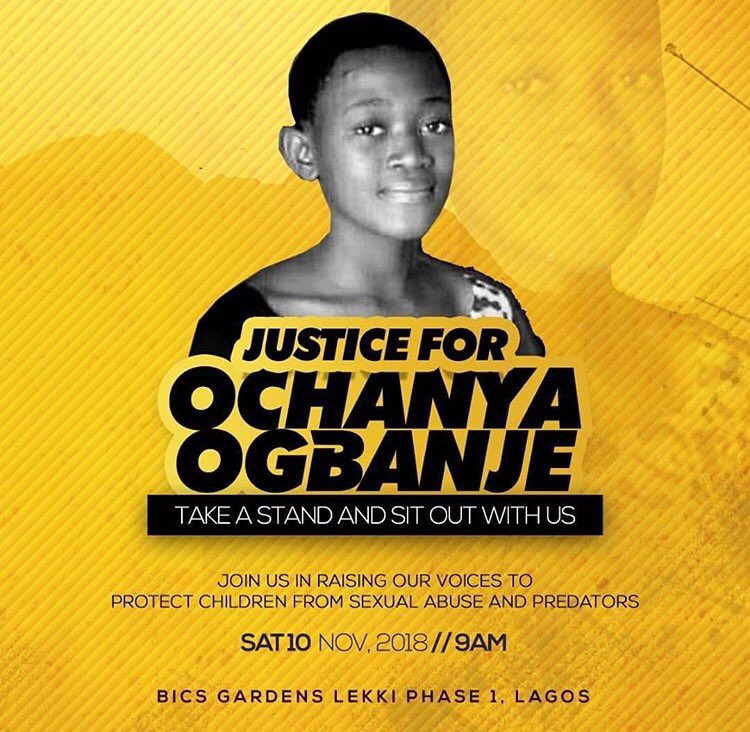 Yet, bereaved Ochanya's father – a poor farmer, expressed fears about the safety of his family. "This Andrew Ogbuja that killed my daughter has planned with the court to threaten the life of the family, because of this we cannot even sleep in our house. We go to our neighboring house to sleep".
But Gov. Samuel Ortom of Benue has waded in to the matter, demanding full investigations and assuring that the "the law will take its course".
The nation and indeed the world is looking to see if the Nigerian judicial system will unravel the truth in the story, and rise to the occasion to serve justice for little Miss Ogbanje and other victims of rape.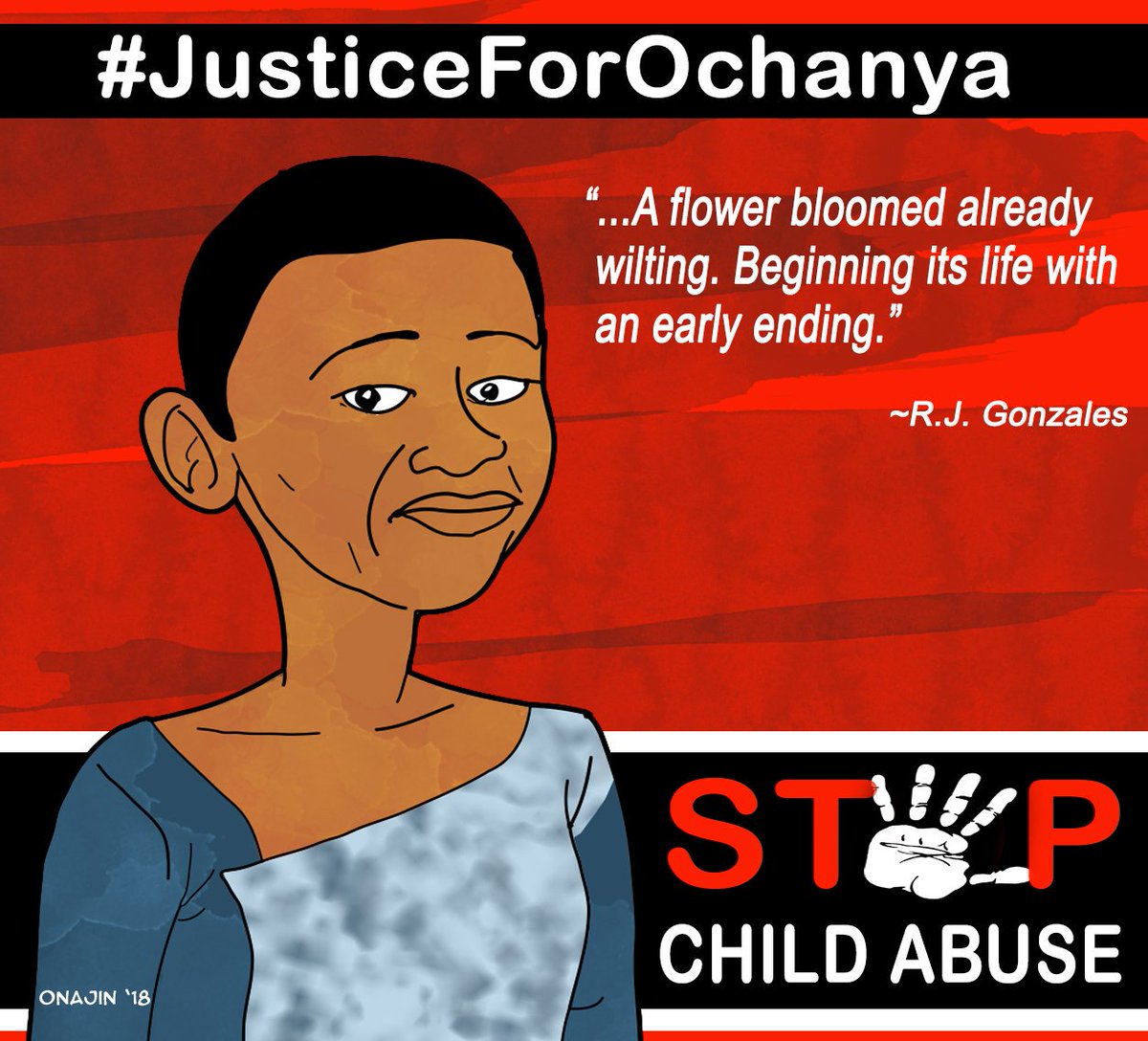 In its editorial on the subject matter on 6 November, Sun Newspaper pointed out that, "In China, North Korea, Saudi Arabia, Egypt and Iran, convicted rapists are sentenced to death or castrated" as punitive measures to stem the rising incidences of rape. It advised the authorities to bring the alleged rapers to justice to "deter others from toeing the path of infamy in future. Government", the news media suggested, "must ensure that laws that protect children are fully enforced throughout the country. All cases of child abuse must be reported to law enforcement agents and those involved should be arrested and tried."