African Export and Import Bank (Afrexim) is set to float a $1 billion education intervention fund in response to Africa's slow human capital development and trade integration.
This announcement was made at the 2nd Babacar Ndiaye Lecture at the sidelines of the IMF/World Bank meetings in Bali, Indonesia by its President and Board Chairman, Prof Benedict Oramah.
"Nigeria hasn't signed THE AFRICA FREE TRADE AGREEMENT because OUR current president's hand is too weak to sign. We will soon have A PRESIDENT who will have a strong hand to be able to sign it".
The lecture series is in honor of the past president of the bank, Babacar Ndiaye who contributed immensely to development of African economies.
This second edition examined the impact of the global trade wars on Africa. In attendance was of course, Nigeria's former president, Chief Olusegun Obasansjo and a leading development economist, Prof Jeffery Sachs.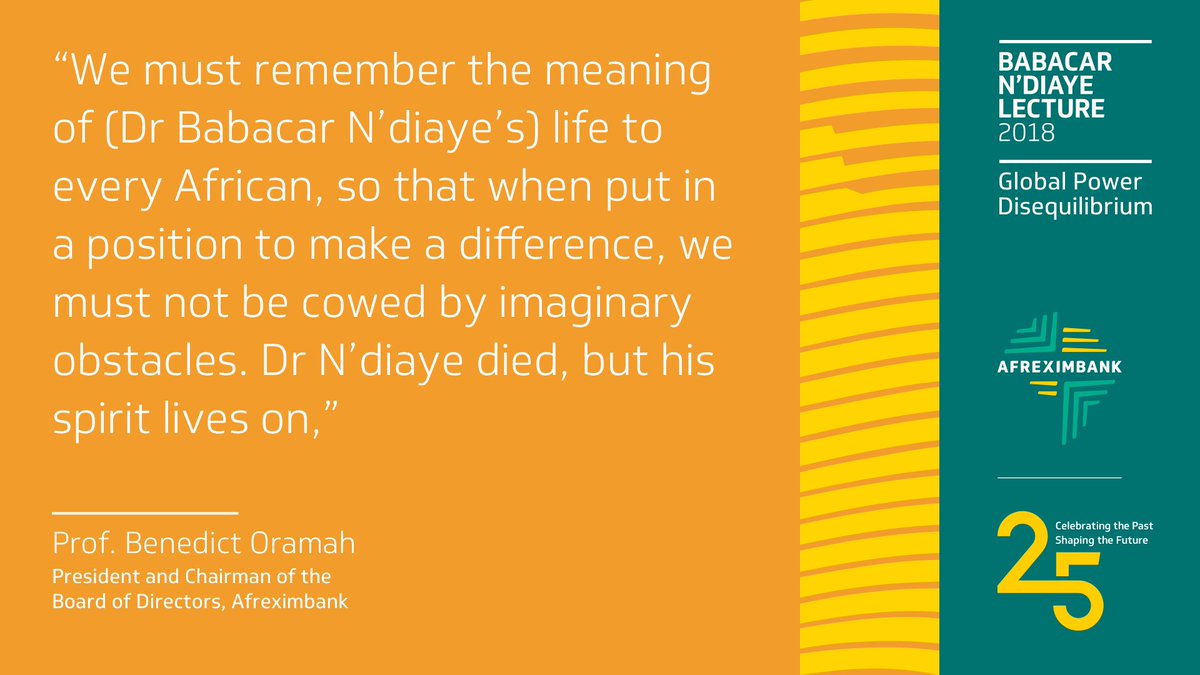 Obasanjo said, "Under this global disequilibrum which have seen the emergence of new powers in the developing world, the the US has put its finger on the trade war trigger." He expressed concern about Nigeria's role in the African free trade agreement, saying of President Buhari that, "Nigeria which hasn't signed because the current president's hand is too weak to sign. We will soon have one who will have a strong hand to be able to sign it".
Jeffery Sach in his contribution said, "These programs I think is very timely; the reforms of the African Union has are now been put in place; the open aviation that has been introduced; the open borders of trade; the trans-border physical infrastructure – its all a marvellous opportunity."
Following the poor ranking of several African countries in the HCI of the World Bank, in which Nigeria came a dismal 152nd out of 157 countries surveyed, Afrexim Bank hope by its intervention to take the bull by the horn in addressing the gaps.
Prof. Oramah admitted, "Education per se is not in our mandate but we will do all we can within the scope of our mandate to support more. That fund must emerge."
Nigeria, one of Afrexim largest shareholders, hopes to boast her capital base in the institution which will facilitate more investment in human capital development.