Nigeria's Aliko Dangote and Tony Elumelu have been named among the 100 most influential philanthropists in the world.
Richtopia, a United Kingdom-based digital platform, says it used Kred scores (Kred Influence Measurement) – a platform that attempts to measure online social influence based upon an openly published algorithm – to compile the list.
Derin Cag, founder of Richtopia, in a post on Wednesday, October 24, 2018, said the list contains proactive philanthropists around the world.
Dangote and Elumelu came up high in 6th and 11th positions respectively on the Kred score of most charitable persons in the world.
@tonyoelumelu congrats, you're #11 on the Top 100 Most Influential Philanthropists 2018. https://t.co/qmnUbHj1Q3 via @DerinCag

— Richtopia (@Richtopia) October 24, 2018
Other top billionaires, Warren Buffett, Bill Gates and J.K. Rowlings occupy the first three positions, while Oprah Winfrey and Elon Musk were in the fourth and fifth position, respectively.
Here's a list of the top 20
1. Warren Buffett
2. Bill Gates
3. J.K, Rowling
4. Oprah Winfrey
5. Elon Musk
6. Aliko Dangote
7. Richard Branson
8. Mark Zuckerberg
9. Jeff Bezos
10. Mike Bloomberg
11. Tony O. Elumelu
12. Eric Schmidt
13. George Soros
14. Michael Dell
15. Paul Allen
16. Leonardo DiCaprio
17. Tony Robbins
18. William Shatner
19. Mark Cuban
20. Ellen DeGeneres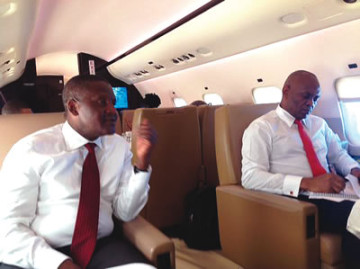 Tony Elumelu Foundation
Tony Elumelu, on the other hand, though his Africapitalism idea has implemented one of the most ambitious entrepreneurship programmes globally.
According to a statement on its website, in its 4th year, the TEF Entrepreneurship Programme has empowered 4,460 entrepreneurs with a total investment of $20 million; 4,000 funded directly by the Foundation and 460 funded by partners.
Every year, the foundation host about 5,000 young Africans in Lagos for Africa's largest entrepreneurial convening.
The 2018 forum feature the launch of the TEFConnect, the world's largest digital platform for African entrepreneurs, dedicated to connecting African entrepreneurs and the entrepreneurship ecosystem.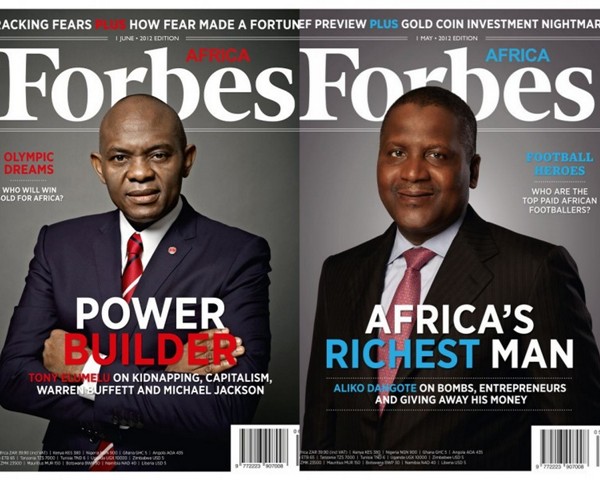 Aliko Dangote Foundation
Through the Aliko Dangote Foundation, Africa's richest man had donated about N7 billion to support displaced persons affected by the Boko Haram crisis in the North-East.
On his Twitter account, Dangote had called on other well-meaning Nigerians to support this worthy cause and help ameliorate the pains and sufferings of people affected by unrest in the North-East.
In June 2018, he inaugurated a village (Dangote Village) built for the Internally Displaced Persons in Maiduguri, the Borno State capital.
He says his life's main goal is to be the biggest philanthropist in Africa, asides being the continent's richest man.