Barely 48 hours after a horrendous inferno caused by a fallen petroleum tanker gutted homes and businesses and killed several persons on Wednesday 16 October along Upper Iweka Road and Ochanja Market in Onitsha – Nigeria's largest trading city, another tanker has fallen along  Omaba Phase 2 within the vicinity of Bessoy Filling Station of the same town.
The latest incident occurred in the wee hours of Friday 18 October.
As at the time of this report, the fire is still raging with men of the State Fire Service Department battling to put it out.
On Wednesday, the fire servicemen were curiously out of action, allowing the fire to run its disastrous course.
No casualties have been reported this Friday but some cars and houses are said to be either razed or within striking distance of the inferno.
Eyewitnesses said people were in disarray scampering for safety while others tried to save whatever they could.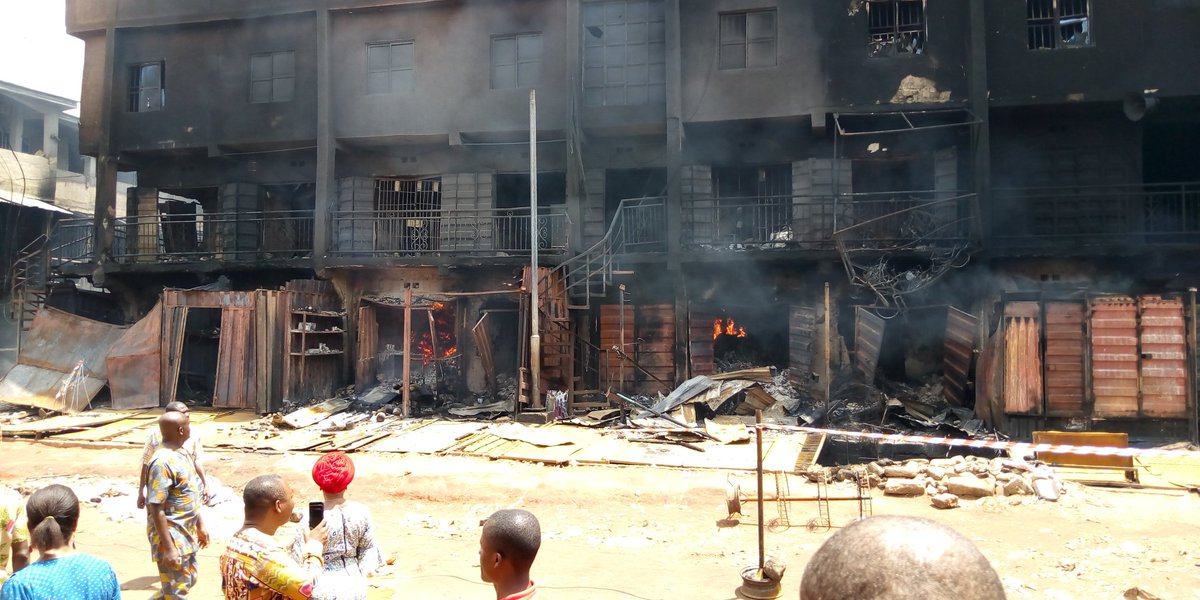 Anambra State Police Commissioner, John Abang confirmed the incident but saying "This time around the fire service responded well".
The Wednesday incident took at least six lives, including a child. About 40 houses and 500 shops with value estimated in billions of Naira were totally destroyed leaving victims distraught and in despair.
Both incidents involved fully loaded 33,000L tankers apparently skidding off the road, tumbling and spilling their highly inflammable Petrol Motor Spirit (PMS) contents on the roads and drainages which eventually caught fire with devastating impact.
The similarities these two incidents within one week gave rise to speculations if these might be covert terrorist attacks in the heart of Igbo commerce.
Nigeria is home to several Islamic terrorist organizations; Boko Haram, ISWAP and Fulani Herdsmen.
The governor of Anambra State who visited the scene on Wednesday merely promised that his government will "stand by" the victims and announced his government was setting up an investigative panel headed by the Deputy Governor, Nkem Okeke.
However, the new Federal Ministry of Humanitarian Affairs, Disaster Management and Social Development in an official response promised it would "bring relief and assistance" to affected persons.
A similar tanker fuel spillage also occurred in the early morning hours of Friday around Akin Adesola Street, Victoria Island area of Lagos. Lagos State fire fighters were said to have responded swiftly and averted a fire outbreak.