Mrs Oby Ezekwesili of the Allied Congress Party of Nigeria (ACPN), one of the few women and a leading candidate in the Nigerian 2019 presidential race has had a rare meeting with Nigeria's former strongman, Ibrahim Badamosi Babandgida, (IBB), on Sunday 4 November, at his Hilltop Mansion home in Minna, Niger State.
Ezekwesili was in Minna to deliver a keynote speech on "The Role Of Education In Transforming Society: Bridging the Literacy Gap Together" at the Founder's Day lecture of El Amin International School, Minna, Niger State. The school was founded by IBB's late wife and former first lady, Maryam Babangida.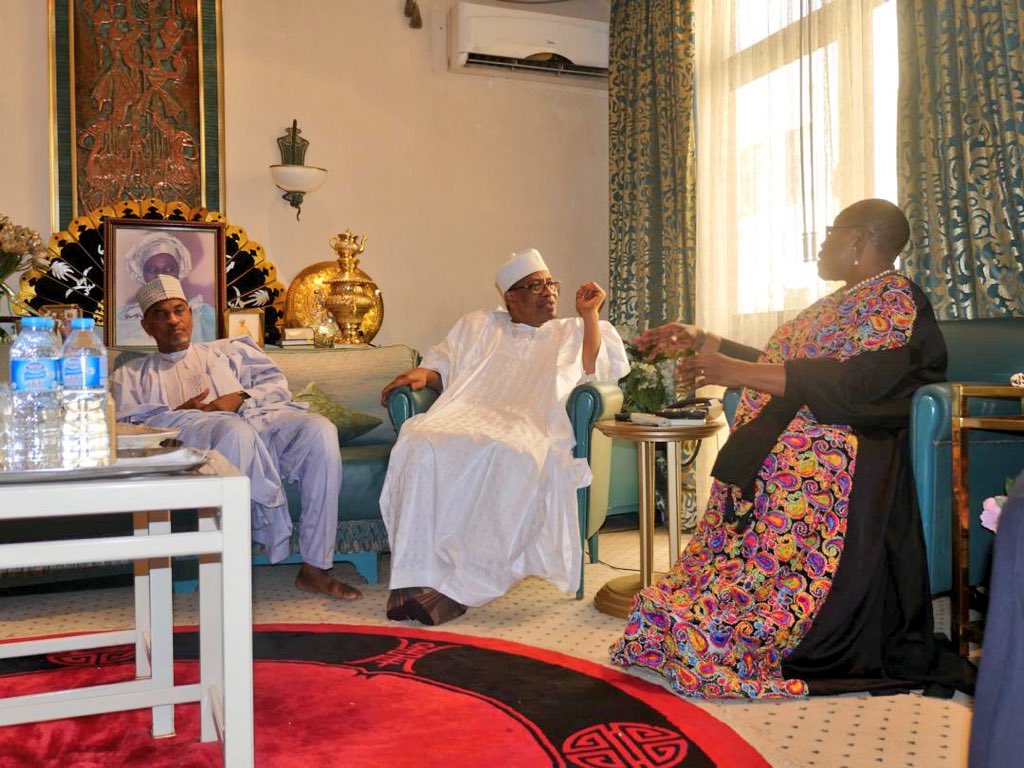 Her visit to Mr. Babangida, fondly called "Maradona" for his political maneuvers while he held sway as Nigeria's military ruler between 1985-1993, raised not a few eyebrows. Ezekwesili has tried to distance herself from the Nigerian political establishment she calls "an evil ruling class", and in a Barack Obama styled campaign is running as an outsider and the candidate of #Hope. In speech after speech she has mounted sustained blistering attacks on "the mediocre political class that stumbles from one crisis to the next" since joining the presidential race suddenly in September 2018, and earnestly, even before.
Characterizing the two major political parties, the ruling APC and main opposition PDP as one party "#APCPDP, siamese twins of failure", she accused both parties of fielding not two but one "single candidate known as BuTiku" – a satirical coinage from the names of Mr. Buhari of APC and Alhaji Atiku of PDP.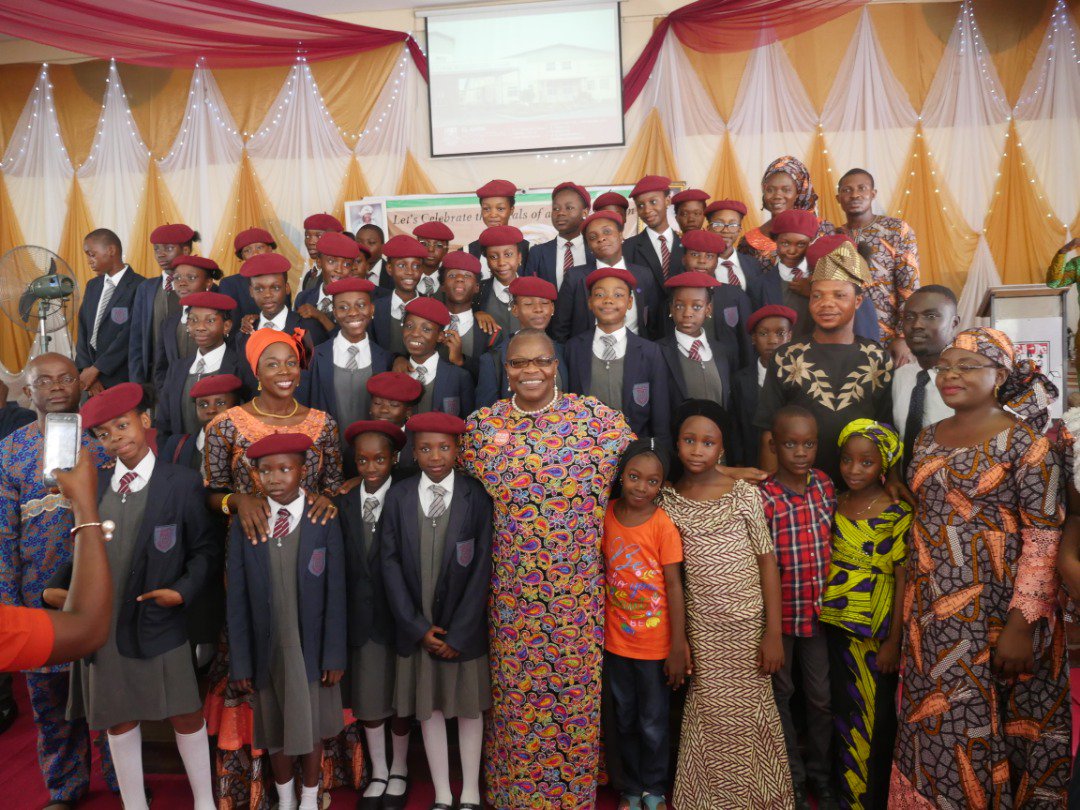 "Our country is not a recycling plant for uninspiring old men with their old ideas and old dubious characters", she remarked in a world press conference speech on 3 October. "We deserve better than their aggressive mediocrity. And that is why I am running for president – to lead a people's movement that will permanently terminate bad leadership, retire these incompetents and fight for every Nigerian."
But her hobnobbing with the "evil genius" Babangida, who himself is still a chieftain of PDP and an ally of Atiku Abubakar, and seen as one of the pillars of Nigeria's ruling class and behind-the-scene power brokers, left many pundits scratching their heads.
Some of her opponents, eager for a space in a crowded presidential race of 71 candidates, did not let the event pass without a dig at her. Firing up a tweet, Omoyele Sowore of African Action Congress mocked her;
PHOTOSPEAK: Our dear @obyzeks wants to stop corruption and mis-governance in Nigeria but then holds a secret session with The Godfather Of corruption and bad governance, IBB. Nigerians, Oby creatively coined BUTIKU. I love it! But this single visit is "OBYTIKU" . Go figure! pic.twitter.com/7aDjbqPlKD

— Omoyele Sowore (@YeleSowore) November 5, 2018
But Ezekwesili insists her mission to the former dictator had nothing to do with endorsement or support. Instead she said, "I had a very candid conversation with the former head of state. I made it clear that Nigeria must be taken out of the clutches of the Old Order. This is our mission." No one knows how Babangida took the message.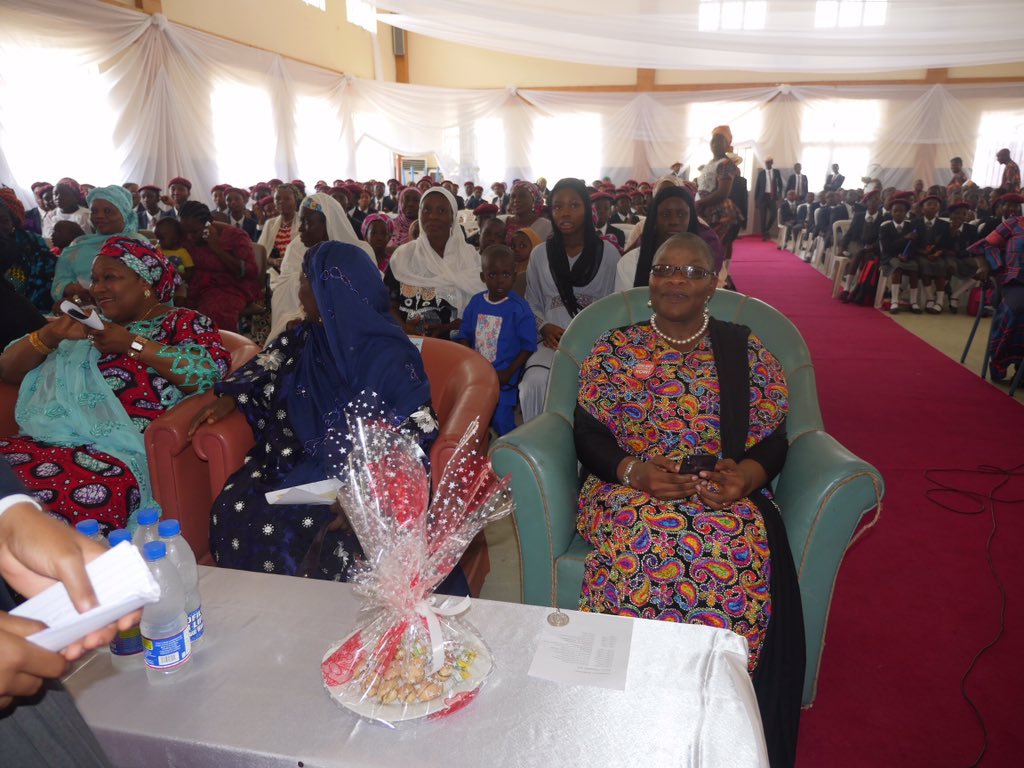 "I had an amazing time across Minna and Bida yesterday as part of our #NigerListeningTour. I met with our Minna volunteers, our @ACPNHOPE State lead and officers, women leaders and the amazing students of FUT Minna on winning the 2019 Elections" she tweeted after the events.
"I had a great conversation with the children at El Amin International school. Such brilliant young minds being molded to be future leaders. We must #Fight4Naija. We must fight for our children."
Mrs Ezekwesili, fondly referred to as "madam due process" has an obvious appeal with women and youths, and her high profile name recognition in the country and international respectability could also boost her chances. But as a Christian southerner, her acceptability in the northern region may be limited by an informal arrangement, widely accepted among the political class, of a rotational presidency between the mostly muslim north and christian south. 2019 is generally regarded as "the turn of the north".
Nonetheless, she enigmatically continues to push her message: "Our agenda is about creating wealth – growing the pie exponentially, creating jobs, building shared prosperity and taking at least 80 million Nigerians out of poverty. The agenda is to mobilize the energies of the people and our private sector, invest in upgrading our capacity capabilities to compete globally, and end the bad policies which have turned Nigeria into poverty capital of the world."
Mrs Ezekwesili's Passionate Appeal For #Fight4Naija
"We wake up everyday with questions in our hearts. There are children with no hope for education. Men and women with no hope for decent healthcare. Young girls with no hope of salvation from terror. Graduates with no hope for a job. Our mothers and fathers have lost hope for the nation. Our children are born with no hope for tomorrow. We must fight to rescue our nation. We must rescue our future. We must restore hope. We must fight for one truth at a time. We must fight one dream at a time. We must fight for one life at a time. We must fight for our nation. We must fight for our land, fight for your children, fight for our tomorrow, fight for our  future, We must all come together to fight for Naija (Nigeria). You see, I cannot do it alone, I really need you."