The Governor General of Canada, Ms Julie Payette was in Nigeria as part of her West Africa visit from October 23 to 30, 2018. She was in Nigeria from October 28 to 30.
Upon arrival in Abuja, Her Excellency was received by Mr. Geoffrey Onyeama, Minister of Foreign Affairs, Mr. Mohammed Bello, Minister of the Federal Capital Territory, and Ms. Amy Galigan, Acting High Commissioner of Canada to Nigeria. She quickly inspected a guard of honour mounted in her honour at the airport by a regiment of the Nigerian armed forces.
On Monday 29 October, the Governor General had meetings with Muhammadu Buhari, President of Nigeria, to discuss bilateral relations between Canada and Nigeria and they resolved to deepen relations in the areas of trade and commerce, education, security as well as science and space technology between the two countries.
The governor-general said Nigeria was Canada's largest trading partner in sub-Saharan Africa and largest African investor in Canada.
"Many opportunities exist to deepen cooperation as you mentioned to me during our conversation. There is a lot of room for growth for the bilateral relationship between Nigeria and Canada", she told her host, Mr. Buhari.
Nigeria is Canada's largest trading partner in Sub Saharan Africa, says Governor-General @GGJuliePayette. #AsoVillaToday 🇨🇦 🇳🇬 pic.twitter.com/ckWb5fn6Ib

— Presidency Nigeria (@NGRPresident) October 29, 2018
"Fortunately, we already have a strong base and we will continue to build on this. The number of Canadian companies doing business here has grown significantly in recent years and we really hope that this delegation would foster even more trade and commerce between our two countries".
She also met a team of faculty and graduate students at the master's and doctoral levels of the African University of Science and Technology. Joined by Dr. Ogbonnaya Onu, Minister of Science and Technology, she took part in a discussion with representatives of the National Space Research and Development Agency on Nigeria's efforts in the aerospace field. She later made a presentation on space to primary and secondary students.
On Tuesday 30 October, accompanied by Dr. Jide Idris, Commissioner for Health in Lagos State, the Governor General inaugurated new biosecurity laboratory funded by Canada in partnership with Lagos State. Her Excellency also visited a public school to interact with students taking part in the CodeLagos program and delivered a brief remark on the occasion which brought together several members of the Lagos business community.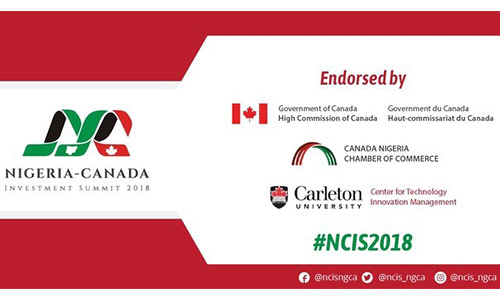 Julie Payette was born 1963 and is the 29th Governor General of Canada. Before assuming office, she was a businesswoman, former member of the Canadian Astronaut Corps, and an engineer. Payette has completed two spaceflights, and in her speech area with president Buhari, narrated of her experiences and the beauty of our planet from outer space. She served as chief astronaut for the Canadian Space Agency (CSA), and  as capsule communicator at NASA Mission Control Center in Houston.
Payette was appointed Governor-General in July 13, 2017 by the Sovereign of Canada, Queen Elizabeth II.
See the gallery of events put together by JolibaLive News!