The federal government yesterday disclosed that it had issued the first gold refining licence to a Nigerian company.
Minister of budget and national planning, Senator Udo Udoma disclosed this while speaking at the 24th Nigerian Economic Summit (NES24) in Abuja yesterday.
Udoma said it was part of the government's efforts in implementing the economic recovery and growth plan, and one of the many outcomes of the ERGP focus labs.
According to him, the federal government has accelerated the development of the national gold development policy and the establishment of a federal gold reserves scheme in Nigeria.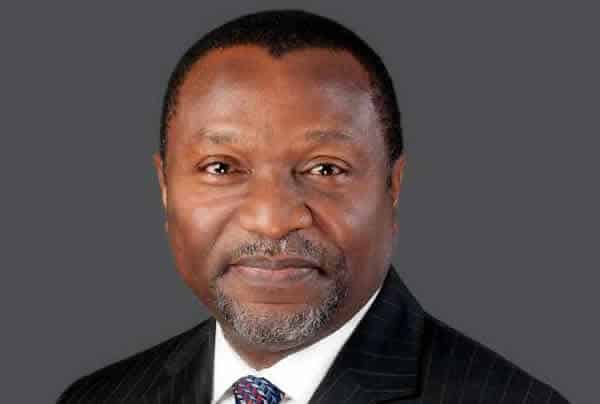 He said: "The first gold refining licence has been issued to a company called Kian Smith Ltd, which was one of the companies that participated in the labs. The federal government is finalising modalities to purchase gold from local refiners via a federal gold reserves scheme".
According to its own records, Kian Smith is a Nigerian company registered seven years ago, with focus on minerals, commodities and marine services.
The minister said that the primary objective of the ERGP was to get Nigeria out of recession, stating that the plan had achieved that primary objective.
Udoma added that the present administration was able to facilitate the issuance of approvals required to establish a multi-million dollar petrochemical company that will create over 20,000 direct and indirect jobs for the citizenry.
"As part of the lab process, we are able to assist Brass Fertiliser and Petrochemical Development Company in obtaining expedite issuance of various approvals that were required by its financiers from multiple government agencies.
"The company is positioned to be one of the largest consumers of gas in the country within the next five years.
"If this project succeeds, it will create up to 20,000 direct and indirect jobs. Also as an outcome of ERGP Focus Lab, we have also been able to accelerate the development of a national gold development policy and the establishment of federal gold reserves scheme in Nigeria. Today, the first gold refining licence has been issued to a company," Udoma told the NES participants.
Also, the federal government has reiterated the need to tackle the menace of corruption, as it is discouraging investors from coming into the country.
Vice President Yemi Osinbajo said this while speaking on "Corruption and Rule of Law'' at the ongoing 24th Nigerian Economic Summit yesterday in Abuja.
"Systemic corruption in procurement process,  corruption in approval processes obviously discourages investments and we must examine those closely. The impact of corruption on development has been my biggest surprise," he said.
The vice president noted that the biggest obstacle to fighting corruption was long years of impunity in Nigeria as, according to him, many Nigerians have come to accept corruption as part of the way of doing business.
He said it was important for the country to confront this menace, focus on it as an issue and deliberate on a way forward.
"Confronting it is crucial as you really can't avoid it and the only way to confront it is for government to be determined, to be committed to it, especially by strengthening the systems that will make corruption become something that will attract consequence, something that will attract sanctions.
"If the government is committed to it and focused on a number of indices, then I think things will change, and people really want to see some results,'' he stated.
On the significant step the government had taken on corruption, Osinbajo said the government had been doing a lot, like holding those that had made away with public funds accountable, charging them to court and seizing their assets both locally and internationally.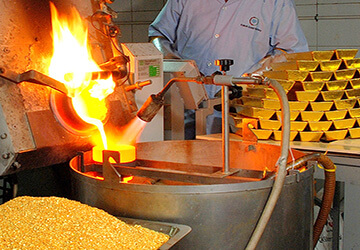 "To an extent, those individuals have been brought to book. Although, the administration of justice process has been slow, the justice system has its own delays many of which can be resolved by legislation.
"What we need is a much more efficient system that is able to decide very quickly and take appropriate steps," he said.
Osinbajo, therefore, urged Nigerians to join forces and support the fight against corruption in the country for the benefit of all.
"The most important thing is to have the critical mass of individuals in the private and public sector who are committed to the same ideal, especially as it regards corruption.
"Frankly, I do not think it involves everyone; I think it requires a few people who are prepared to join forces with those who want to fight corruption."
Osinbajo further lamented that the high revenue earned over the years from the sale of crude oil and from other sources did not translate to job creation and eradication of poverty in Nigeria.
He, however, said high revenue could only translate to jobs and better living standards if the revenues were invested in diversifying the economy, infrastructure development, provision of quality education, health care and social protection.
He also explained that an improved education system was crucial to addressing poverty in Nigeria.
Keynote speaker at the event, Professor Peter Lewis of the John Hopkins University, described the summit as a platform for dialogue and high-level strategy creation.
Speaking on the theme "Poverty to Prosperity: Making Governments and Institutions Work" Professor Lewis identified political guidance as an important element in managing economic change.