Voting is underway in Anambra State in one of Nigeria's most hotly contested governorship elections in history.
The election will decide the next leader of Africa's capital of entrepreneurship after the tenure of the current governor, Maduaburuchukwu Obiano of All Progressives Grand Alliance (APGA) ends in March next year.
At least 2,525,471 voters registered to vote in 5,634 polling units of the 21 local government areas of the state.
Eighteen candidates are standing in the election including favourites Prof. Chukwuma Soludo of the governor's party, Chineto Ozigbo of the Peoples Democratic Pary (PDP), Godwin Maduka of Accord Party and Obiora Okonkwo of Zenith Labour Party (ZLP).
Other candidates are Nnamdi Ubah of the federal ruling party, All Progressives Congress (APC), Senator Ifeanyi Ubah of Young Progressives Party (YPP) and Obinna Uzoh of Social Democratic Party (SDP).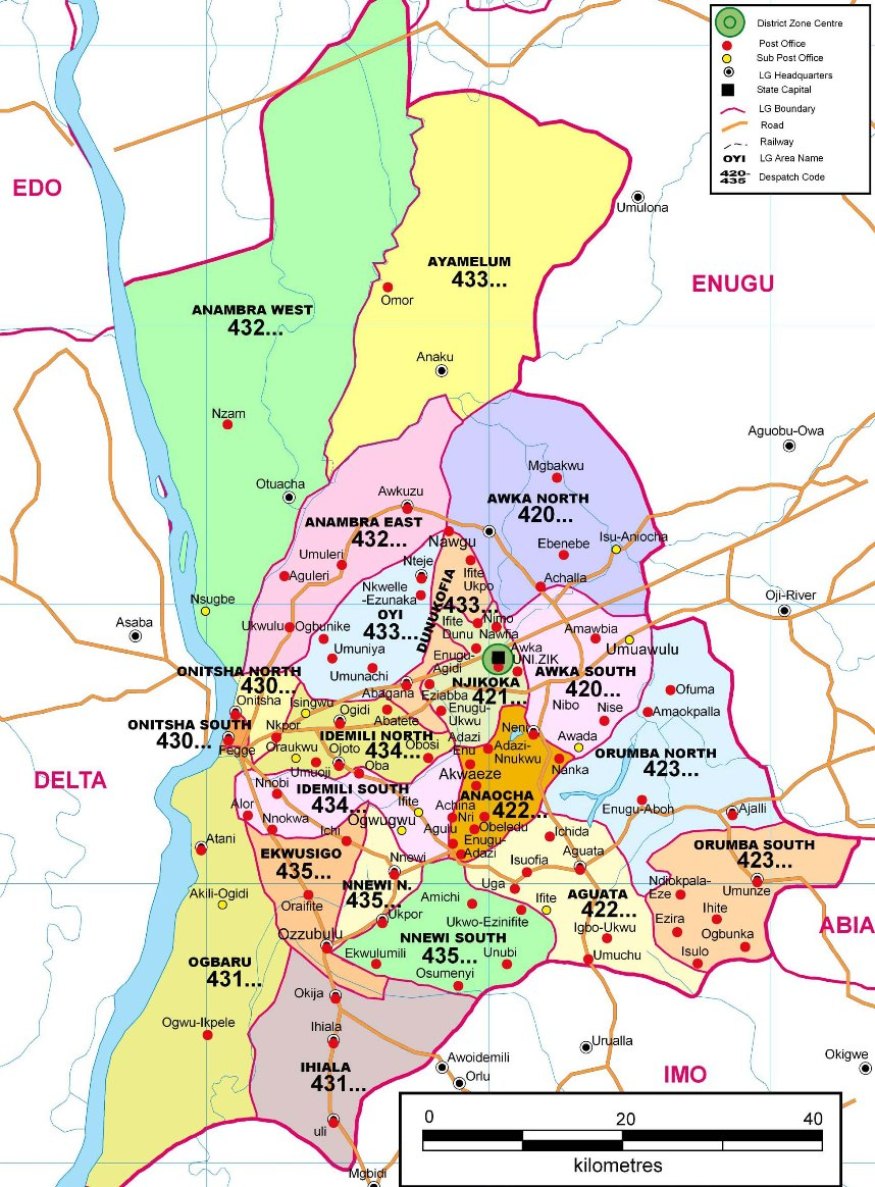 Reports indicate excellent weather, but initial signs of voter apathy. In most polling stations, officials of the election umpire, the Independent National Electoral Commission (INEC) did not arrive until 9.30 am. Accreditation was supposed to start by 8.00 am according to the rules.
Security forces leading up to today have been heavily criticized for excesses and instilling fear among the populace by shooting into the air in several places.
Deputy Inspector General, Joseph Egbunike, an indigene of the state who was heading the joint security team for the election was suddenly relieved of the assignment hours to the commencement of voting. No reason was given but one online media speculate he may have defied orders from his superiors to favour the candidate of the ruling party at the centre.
Assistance Inspector General, Ahmed Zaki, a Fulani from Kebbi State now heads the election security operations.
Gov. Obiano, his deputy Nkem Okeke and candidates Ifeanyi Ubah, Chineto Ozigbo have reportedly voted in their various voting areas. Prof. Soludo as of 1.30 pm was still standing in the queue as accreditation by the new Biometric Voter Accreditation System (BVAS) appear to fail in multiple places across the state.
Labour Minister, Chris Ngige, also an indigene of the state failed to vote at Alor, Idemili LGA due to malfunctioning equipment.
At least one voting centre at Ekwulobia was attacked by gunmen carting away voting materials.
The election surprisingly had an impressive voter turnout as the day progressed but voting was severely impaired by late commencement of voting, malfunctioning BVAS equipment and in some cases electoral officials failed to show up. PDP's candidate Mr Ozigbo told journalists he feard the entire process was being compromised.
Reports indicate vote-buying in some areas and video of mass ballot thumb-printing for APC trended on social media.
Ballot papers appear to be illegally thumb-printed in the election.
Initial results from some polling centres available online appear to show the All Progressive's Grand Alliance in the lead.
JolibaLive News! will bring updates of voting and events as they unfold across the state.